The parentals decided it was time for a little updating of the landscaping around the house. After a day of shoveling beauty bark Dad asked me to take a few pictures to post for you all to see. He is pretty proud of the result.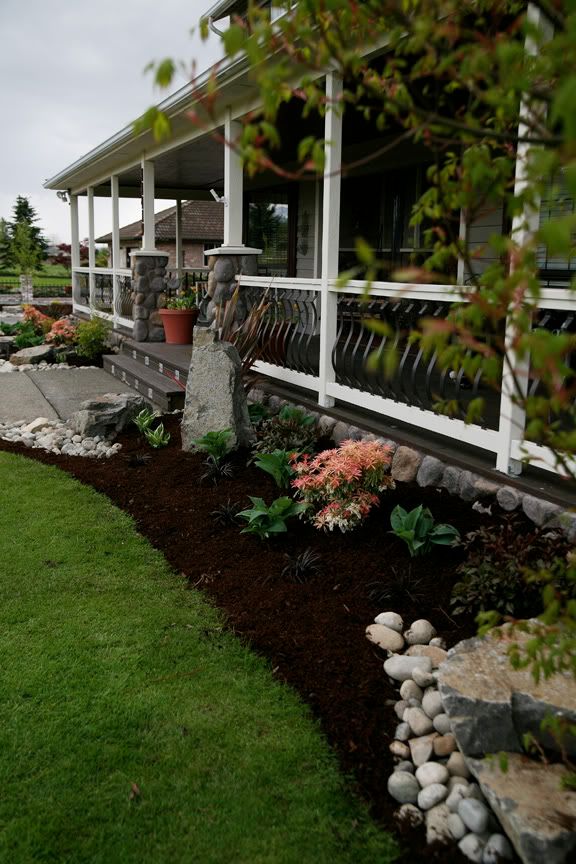 They pulled out all the old plants and planted about a zillion new ones. This proves it. :)
Here is the farmer....
and the farmer and his wifey.
Magoo and Mr. T were schooled by Pete in a game of soccer while we worked.